News
Thomas Paine Sixth Form Celebrates its best ever A-Level Results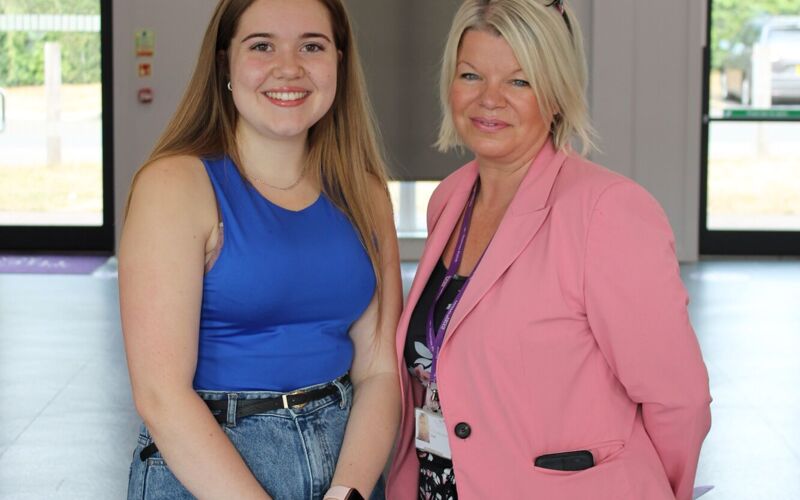 Today students at the Thomas Paine Sixth Form in Thetford are celebrating it's best ever A-Level results, after seeing a 30% increase in the number of grades at C or above vs. the last set of exam results in 2019. Overall, 80% achieved grades A*-C with 100% achieving A*-C in Maths, English, Art, Portuguese, Spanish, Applied Science, Performing Arts and Sport.
Dan Carter, Principal of the Thomas Paine Sixth Form and Thetford Academy, said:
"I'm very proud of our Year 13 students as they receive their exam results today. I'm pleased to say that these results have enabled the vast majority of our students to achieve places at their chosen university. I really admire our students' hard work, persistence and resilience, especially considering the challenging circumstances they have faced in the last two and a half years. Year 13 have achieved the sixth form's best ever exam results, with a 30% improvement in the number of grades at C or above from the last set of exams in 2019. These grades have been hard earned and are fully deserved. The class of 2022 have proved once again what young people from Thetford are capable of and I offer them my sincere best wishes. They will be very fondly remembered at Thetford Academy and the Thomas Paine Sixth Form."
Bethany Smith, Year 13 student at Thomas Paine Sixth Form, will be attending the University of Reading in September:
"Going to university is a dream come true for me, I will be the first in my family to go to university. It's a new chapter and very exciting. Sixth form really boosted my confidence and brought me out of my shell, all of the teachers have been so supportive and I couldn't have asked for any better mentors."
Madison Brunec, Year 13 student at Thomas Paine Sixth Form, said:
"We were so lucky to have such inspirational teachers to support us along our journey at Thomas Paine."
Being the first cohort in two years to take exams due to the lasting effects of the pandemic, it is fantastic to see the hard work and dedication of the Thomas Paine students shine through and such fantastic results being achieved.