Meet Our Therapy Dogs
We have two very special members of the Thomas Paine Well-Being Team and that is Lexie and Albus.
Lexie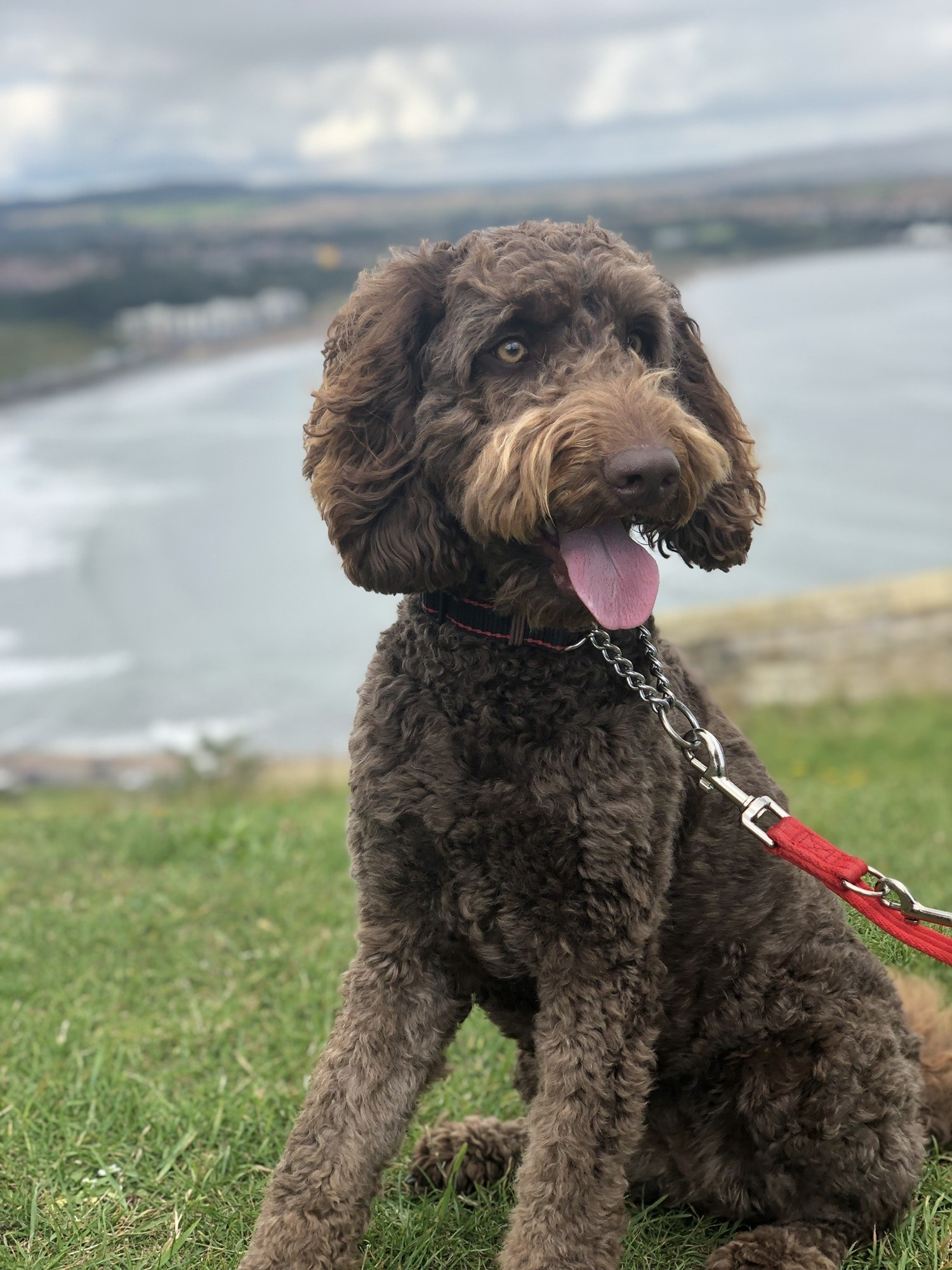 Lexie is a three year old chocolate labradoodle, belonging to Miss Burbridge. She is a multigenerational labradoodle, which means that her parents and grandparents were all labradoodles too. Lexie is very calm and quiet at Sixth Form, but does have a mischievous side. At home, her favourite game is to steal socks, shoes or the baby's toys and run around the garden with them!
She is very friendly and likes giving hugs and having the bridge of her nose rubbed, but she can be shy initially.
Lexie did obedience and gun dog training for two years, but she can also be very stubborn, make sure you ask her to sit and give you her paw before she gets a treat!
Albus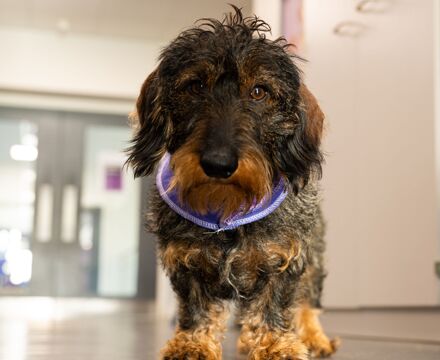 Albus is a year old wire-coated dachshund owned by Ms Richards from our English department. He's a new addition to our sixth-form dog team - ready to start with us this academic year.
Don't be fooled by his short legs and small size! What he lacks in height, he makes up for with his huge character. Albus is a really friendly dog who just adores being around people. In the sixth-form centre, you'll always find him lying in the doorway. This is so he's in prime position to greet anyone arriving and ensure he doesn't miss anyone!
When not in school, Albus can be found sitting on the back of the sofa where he likes to watch village life.
Research shows that interaction with dogs is good for our physical and mental health, by helping to reduce blood pressure and releasing chemicals in the brain that have a calming effect. If you are feeling overwhelmed or anxious, spending time with Lexie or Albus can help you feel more relaxed.
If you are nervous about dogs or allergic to dogs, please let us know.